Water Pumps and Systems
From highly engineered 4" submersible water pumps for home well and our quality jet pumps, to technology focused products like the INTELLIDRIVE constant pressure system, Myers holds the tradition of dependability and excellence after 140 years.
For your home well or shared private well, a Myers pump can provide the water you need.  Trust in Myers!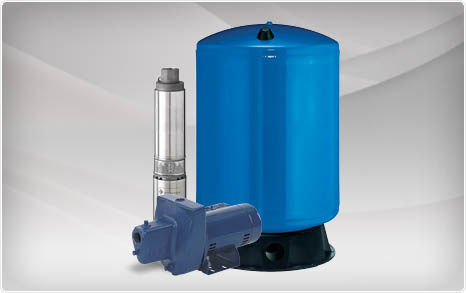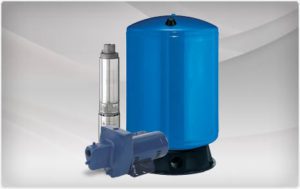 We offer:
3" & 4 Submersible
Jet (Deep & Shallow)
Irrigation
Swimming Pool
Hand Pumps
Sump Pumps

Pressure Tanks from 19 Gallon to 119 Gallon in stock.
We have your complete application (pump, pipe, wire, connectors and control boxes). We are your 'one stop' source.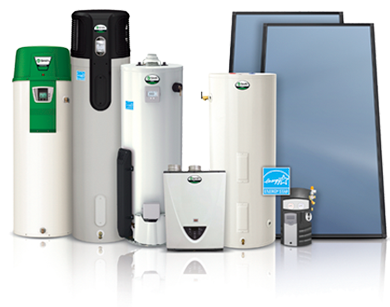 Everybody loves a hot shower. We all appreciate the convenience of clean clothes and dishes. And what can be more enjoyable than a relaxing dip in a hot tub or whirlpool? There's nothing like hot water, and one company has been delivering the worlds hot water for more than 70 years A. O. Smith. But today's A. O. Smith is about more than hot water. We recently entered the water purification industry to deliver clean water to consumers in China and other fast-growing parts of the world. Its all about water, and A. O. Smith has a singular focus on becoming a global leader in water technology. We offer Electric and Gas (Natural & LP), On-Demand and Point Of Use hot water systems. Systems range from 3 gallons to 80 gallons and larger if needed.
You can buy a cheap heater from the Big Box Store but check out their warrantee process and consider the labor costs associated with replacing the heater. We provide immediate replacement (with appropriate documentation). All things considered buying quality will save you money in the long run. Check our prices we are not far off from the Big Box Stores.
Dunnellon Plumbing Supply offers Mansfield and Gerber toilets in round, elongated and ADA sizes for the residential customer.  We can special order American Standard, Kohler or Toto.  We have replacements parts for most of the named brands.  Bring in your part or take a picture and we will work with you.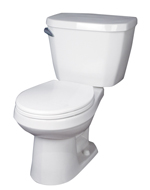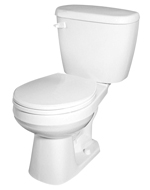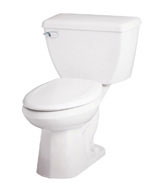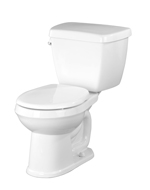 We stock Kitchen, Shower and Bath fixtures in many varieties. We offer :